Guiding elements
Products meet the highest requirements for surface smoothness and shape tolerance, and compliance with standards guarantees full interchangeability both between different types of guides and with the standards of other manufacturers.
Our offer includes:
guide pillars according to ISO 9182, DIN 9833, AFNOR
steel bushes according to ISO 9448
bushes with bronze inserts according to ISO 9448
self-lubricating bushes according to 9448, NAAMS, DIN 9834
bushes with ferrite inserts according to ISO 9448
ball guides according to ISO 9448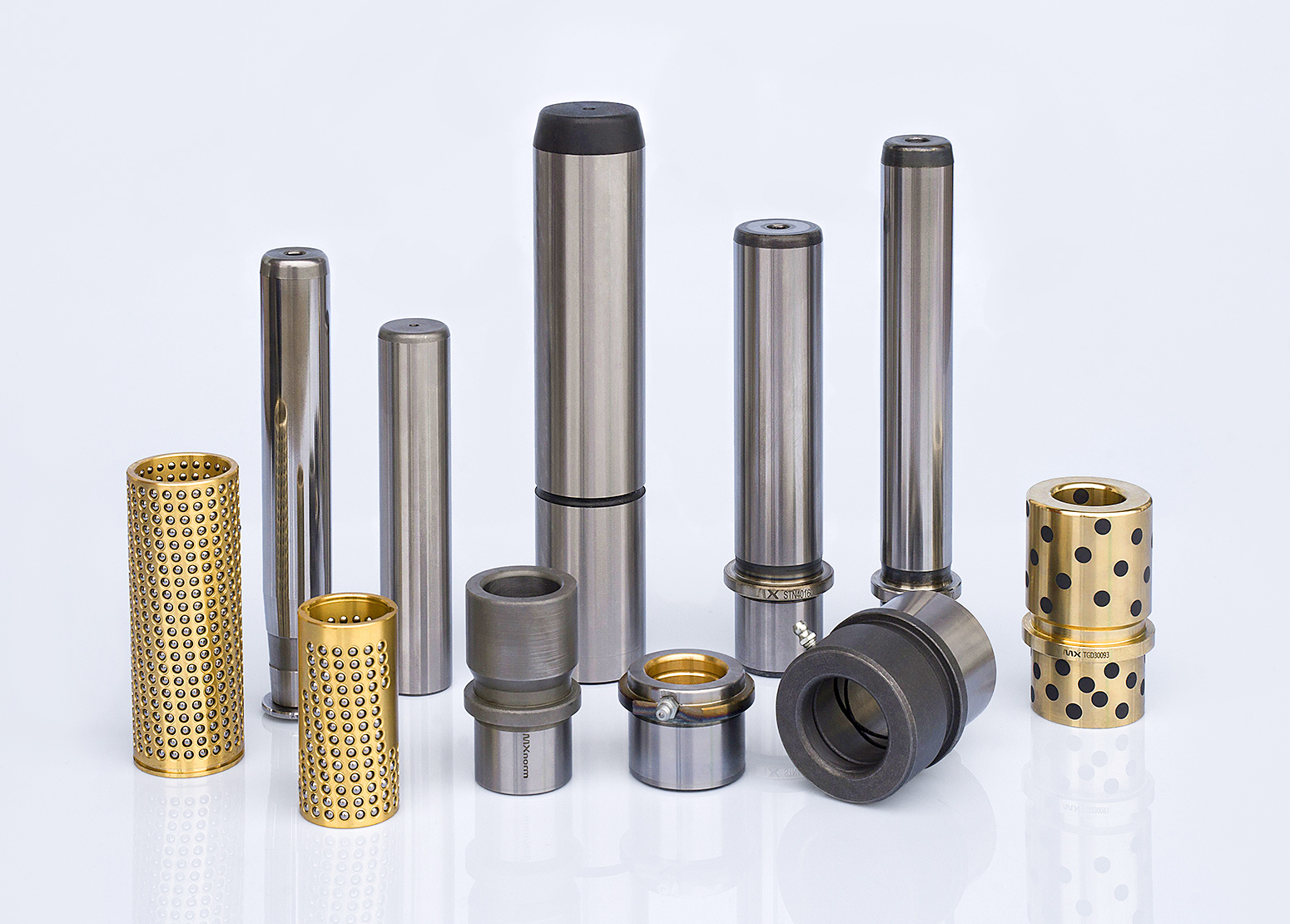 Springs
Manufactured by the Japanese company TOHATSU, the coil springs guarantee the highest load capacity while maintaining maximum spring life.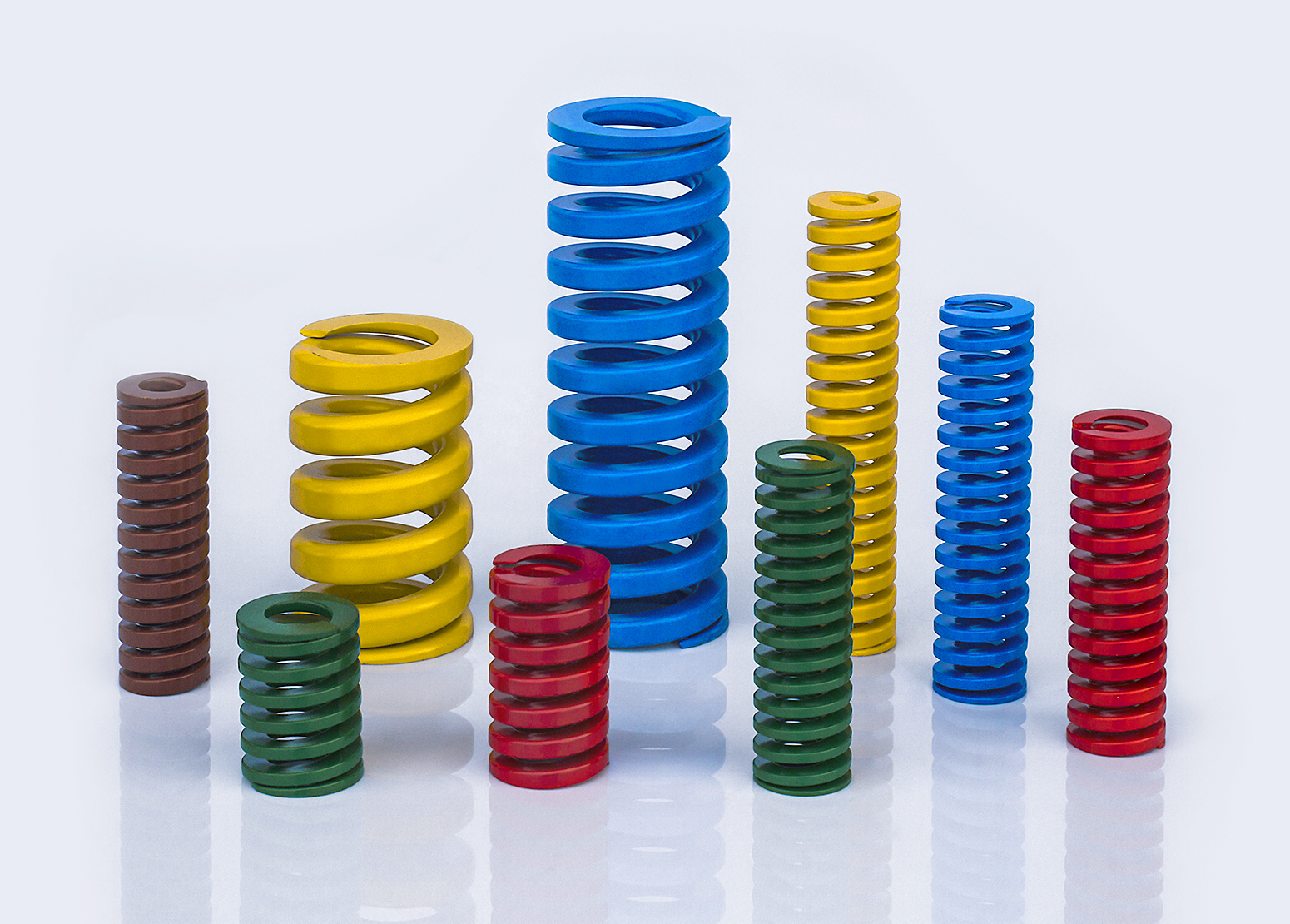 The group of products we offer includes:
springs for stamping dies to ISO 10243
springs for stamping dies to JIS B 5012
round wire compression springs
disc springs
Elastomer springs
An alternative to steel springs are springs made of polyurethane elastomer, available in diameters from Ø12 to Ø150 in several hardness groups: 70, 80, 90 and 95 Shore, as well as special plates and fittings.
Advantages of elastomer springs:
ease of installation and change
high wear resistance
resistance to oils and greases
transmission of high loads with small dimensions
in case of failure they do not damage the tool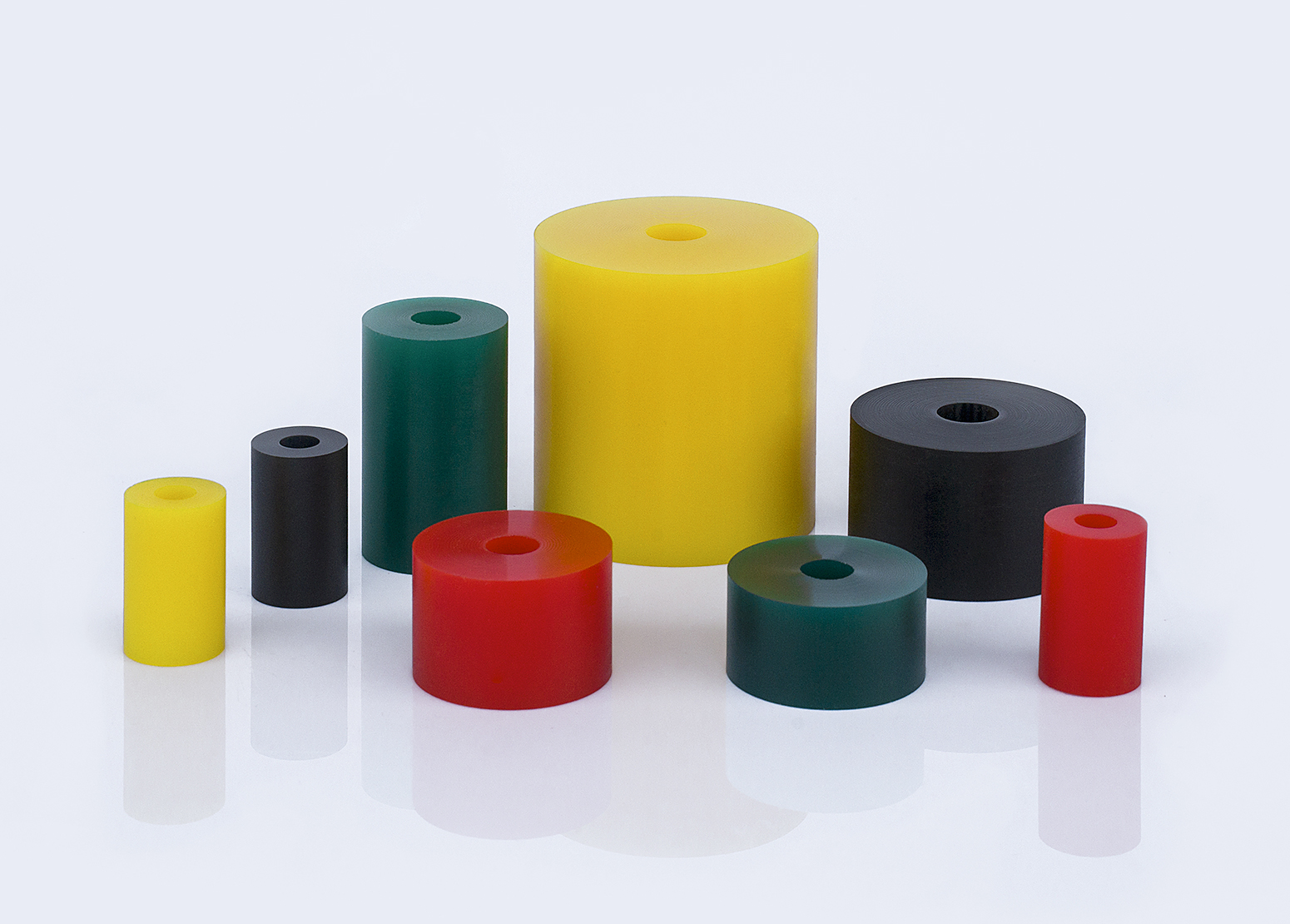 Gas springs
Founded in 1982, AZOLGAS is the first European manufacturer of gas springs for sheet metal forming tools. AZOLGAS gas springs are widely used in metal stamping, injection molding, special machines and industrial automation.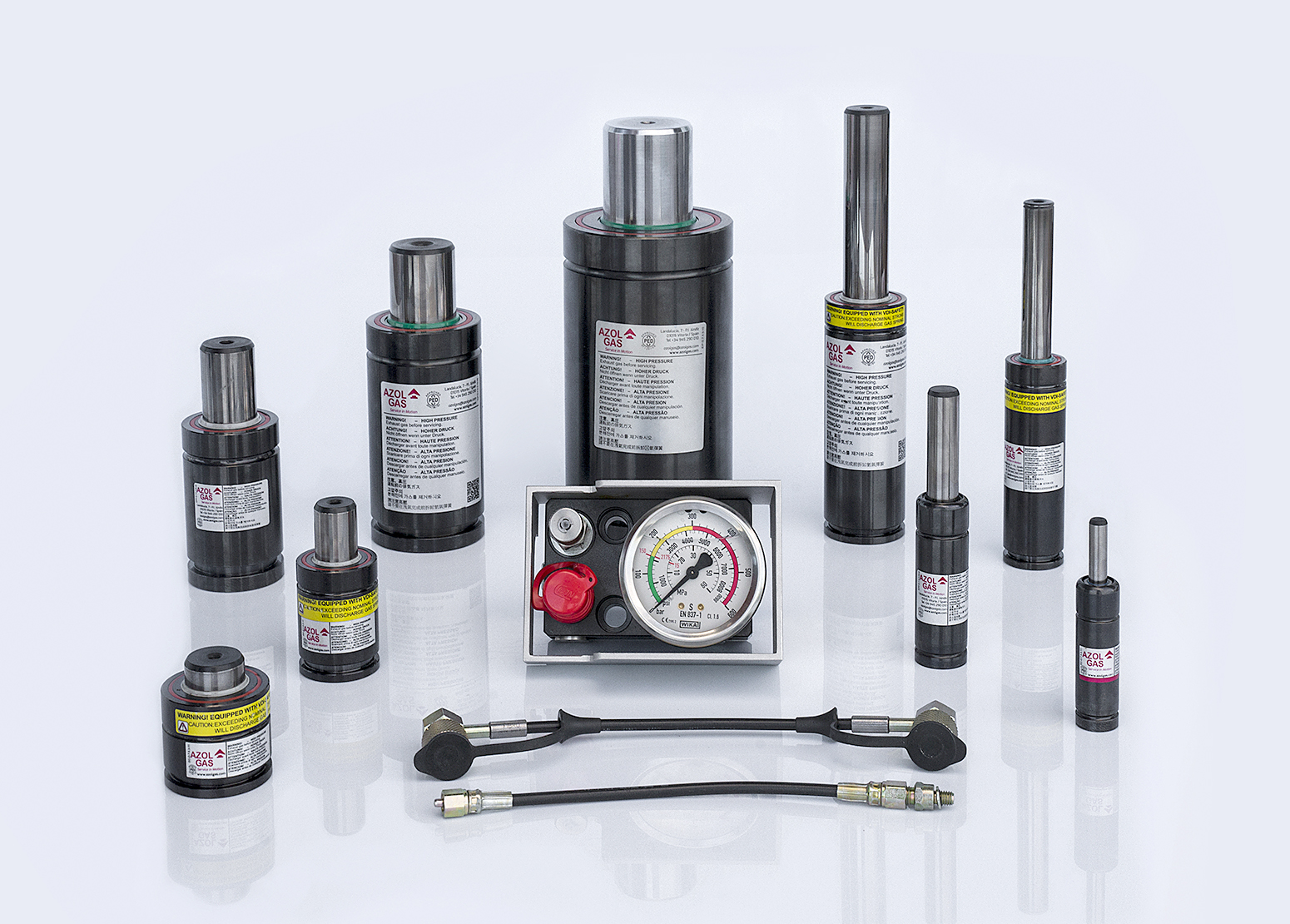 Advantages of gas springs:
force can be adjusted by changing the nitrogen pressure
springs can work in a connected system
high force transferred with relatively small dimensions
uniform increase in force depending on the spring stroke
no need to use preload
much longer life time counted in millions of working cycles
are not subject to the process of deposition and material fatigue
Sliding elements
Sliding elements are mainly used as guides in stamping, injection molding, assembly jigs and other mechanical engineering projects. A wide product range in dimensions and types allows the selection of standard solutions for almost all possible applications.
Properties of sliding elements:
maintenance-free
abrasion resistant
low coefficient of friction
max operating temperature about 200°C
no harmful substances
corrosion resistant
resistant to dynamic loads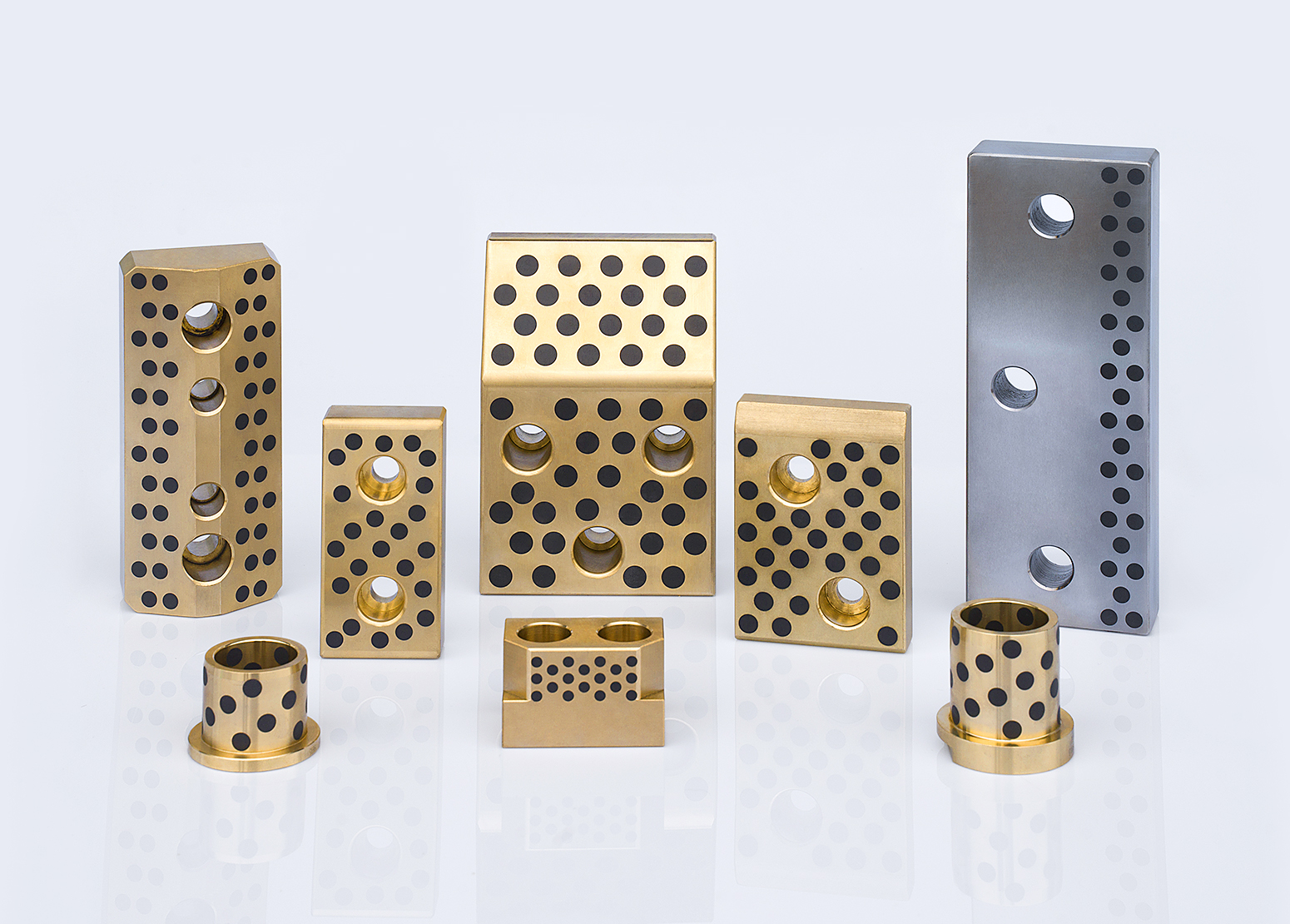 Numbering stamps
Numbering stamp with interchangeable fonts complement our range of standardized products for stamping. They are commonly used in progressive and transfer stamping machines.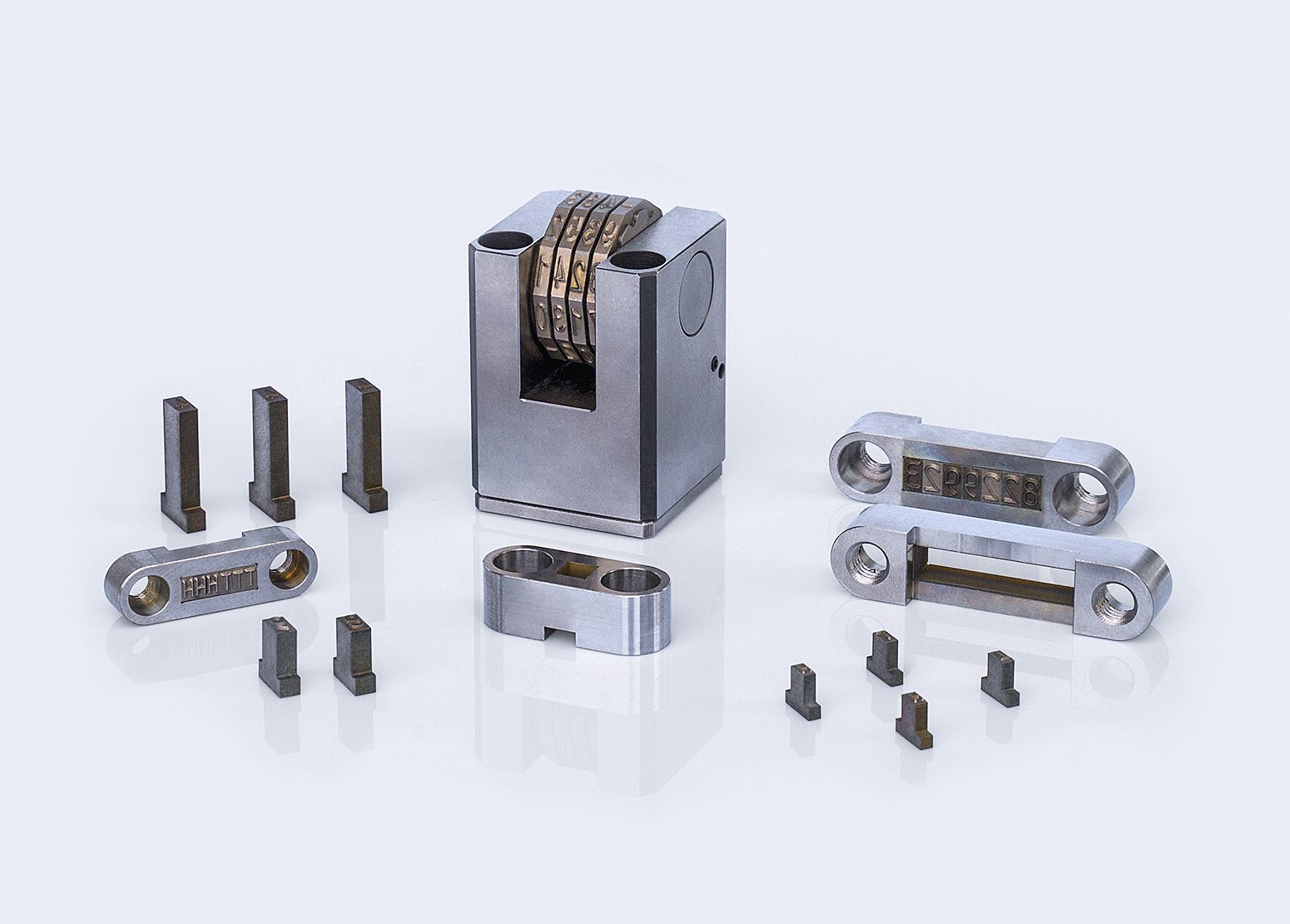 Additionally we offer:
stamps for embossing inscriptions, graphic signs, logos
multi-function numbering stamps
embossing stamps
marking inserts and holders of inserts according to customer requirements
marking wheels
electrodes
Die-sets
We supply high-quality standardized die-sets manufactured by the German company RSB Stahl. They are used in the production of various types of punched and stamped parts.
They are available in versions:
2-plates (without intermediate plate)
3-plates (with intermediate plate)
size range from 250x160x32 mm to 710x630x63 mm.
Standard guide elements can be used in die-sets:
pillars without a flange or with a flange
steel bushes, self-lubricating, with bronze insert or ball guides