The dynamic technological development we have seen in the recent decades requires a change in the way we approach issues connected with the design of technological processes. Automation grows in importance in almost all industries. Many operations that have up till now been performed by people are currently taken over by automated devices or robots. This change clearly increases productivity, reliability, and safety.
Addressing the challenges related to the development of automation, for more than 20 years Springer has been designing, manufacturing, and supplying systems of component transport for many production processes, especially for sheet-metal forming and plastic injection moulding.

Compact, lightweight and wear-resistant
The many years of experience allowed us to create an extensive catalogue of products indispensable for the building of equipment for manipulators, robots, and transfer beams. The used materials ensure reliability of operation and safety while also having a low kerb weight.
In cooperation with MX Norm, Springer ensures full technical support at every stage of implementation – from the idea to the launch – using our standard solutions as well as developing new ones fitted to the clients' needs.
Toolings – process oriented
Standardized Springer gripper components and individual gripper systems are suitable for automation, even in other sectors than pressing plant and body construction automation. Should our product range not have anything suitable for you, we can also solve challenging tasks by designing and making special custom parts.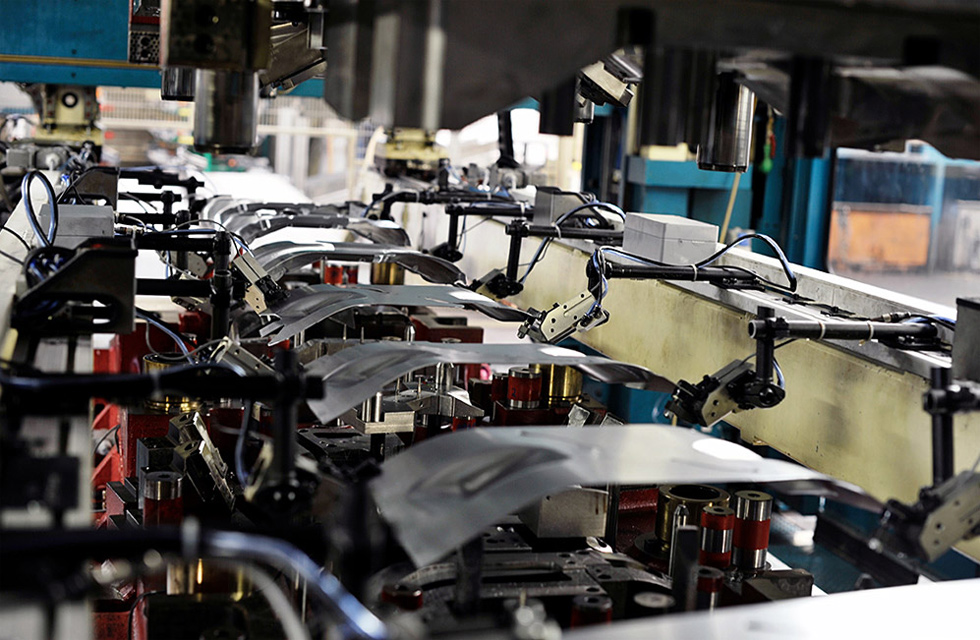 The scope of the services offered includes:
system design and building,
launchings on presses,
process optimization,
measuring services,
supplying of spare parts,
repairs, refurbishments, and maintenance.
Example configurations of gripping arms