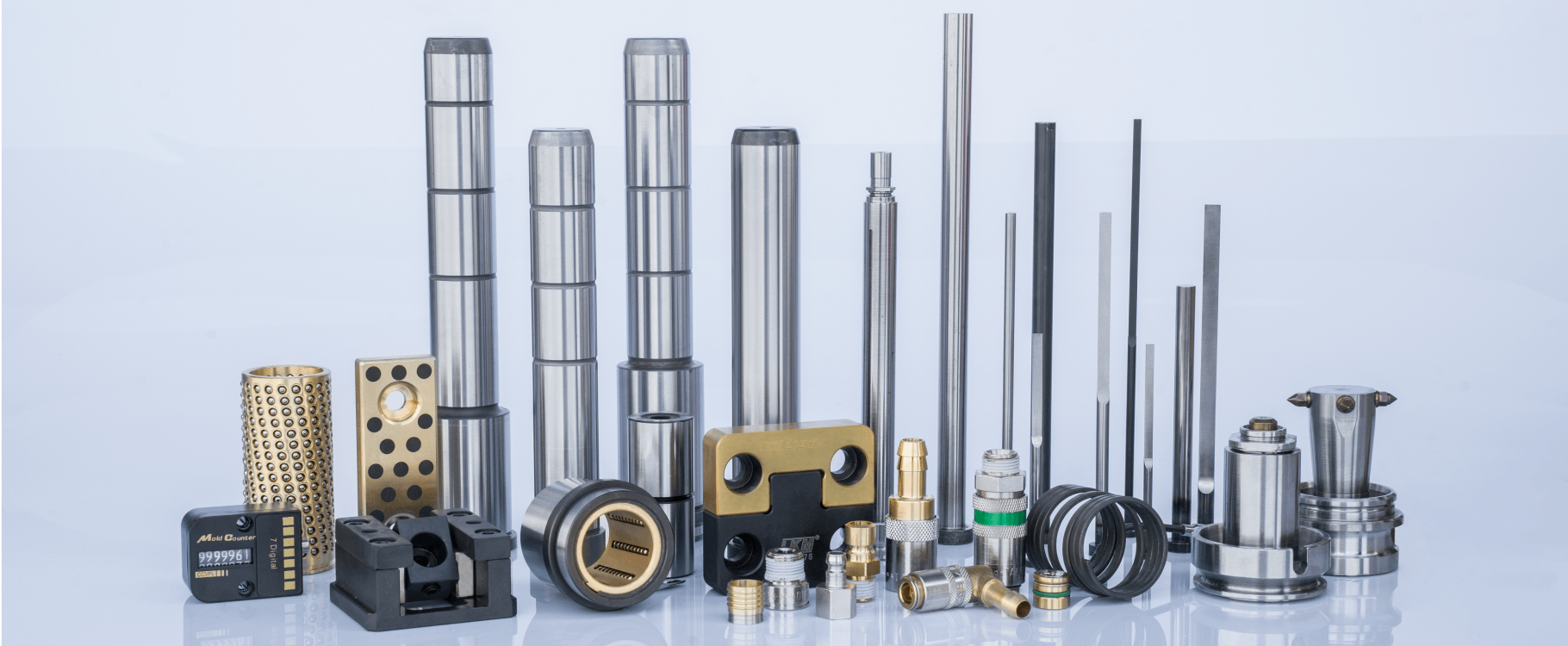 Ejector pins
The highest manufacturing tolerances and surface finish quality are the specialty of one of the world's largest manufacturers of injection mold ejector pins, Gebruder Eberhard. Material structure testing and regular inspection of the raw material supply, a computer-controlled vacuum hardening shop, microstructure testing after heat treatment, CNC numerically controlled grinding machines, state-of-the-art in-process measurement and final inspection systems are the basis for creating the highest quality products.
Guiding elements
Standardized guiding elements have become a standard in the construction of injection molds, providing an easier design and mold construction process. High precision and durability are their most important parameters. Our partner, the Austrian company Wolf Normalien GmbH, specializes exclusively in the production of guiding and locating components for mold construction. Narrow specialization and high-volume production batches are a guarantee of the highest quality. Products signed with the Wolf brand have gained the recognition of the most demanding European customers.
Date and recycle mark inserts
Dates, recycle mark inserts are used in molds to identify manufactured products.
Heating elements for molds
Industrial heating elements are aimed at all users who require high quality, reliability, excellent service and good value for money.
Quick couplings for injection molds
Parken Hannifin is a leading manufacturer of quick coupling systems known on the market under the Talkob brand and accessories for building cooling systems in plastics processing.
Chemical preparations
Ambersil products are a group of specialized lubricants, release agents, cleaners and preservatives for the processing of all types of plastics, rubber and composites.
Tunnel gate inserts
Servomold's tunnel gate inserts are innovative design solutions that generate significant savings in the construction and use of injection molds.