We specialize in providing advanced industrial solutions that increase productivity, improve production quality and minimize operating costs. With our experience, we are ready to help your company achieve new levels of efficiency in production processes.
We offer a comprehensive service to carry out the project of automation, supply of components and their assembly on presses:
comprehensive analysis of pressing processes
personalized design of the automation process
delivery of modern components
professional assembly and installation performed by an experienced team of technicians
thorough testing, verifying that the system works as intended
constant technical support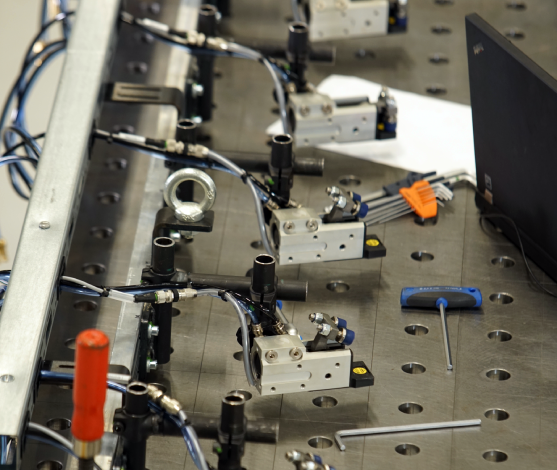 Automation of presses can bring many benefits to customers in various industries, significantly increase production efficiency and improve the quality of manufactured products.
Increased productivity - eliminating interruptions due to manual handling saves time and resources
Precision and repeatability - improving quality and minimizing production defects
Differentiated applications - adapting the automation process to specific production requirements
Process optimization - using the right components optimizes stamping processes
Worker safety - reducing worker interaction with the machine during the production process
Accurate monitoring and control - ongoing supervision of production, identification of potential problems
Cost effectiveness - increased productivity, reduction of errors and minimization of waste bring financial benefits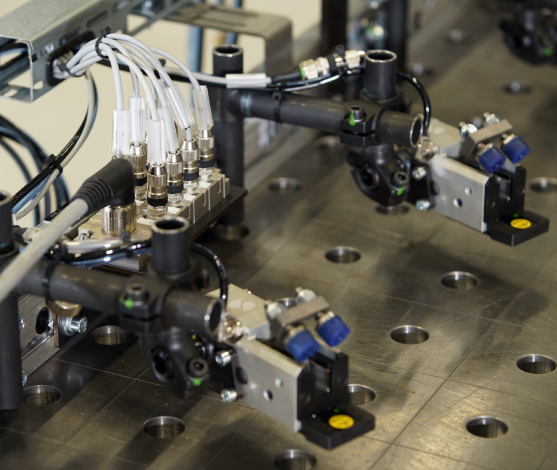 It is worth noting that each press automation project requires a customized approach and tailoring to the specific needs of the customer. This is a key step towards modern industrial production. This allows companies to increase productivity, improve product quality and remain competitive in a dynamic market environment.
If you are looking for a partner that will bring innovation, efficiency and excellent service to your stamping process, we invite you to contact us. We will be happy to share our knowledge and experience to help you increase your production capacity.
Our customers are renowned companies that use our advanced solutions in their production processes:
MAGNA Formpol Sp. z o.o.
Polmotors Sp. z o.o.
Kirchhoff Polska Sp. z o.o.
Adient Seating Poland sp. z o.o.
Electrolux Poland Sp. z o.o.
Pro-Cars Group Sp. z o.o.
MM Systemy Sp. z o.o.
BSH Sp. z o.o.
MA Polska S.A.
Brose Sitech Sp. z o.o.
Gestamp Wrocław Sp. z o.o.
Stellantis Gliwice Sp. z o.o.