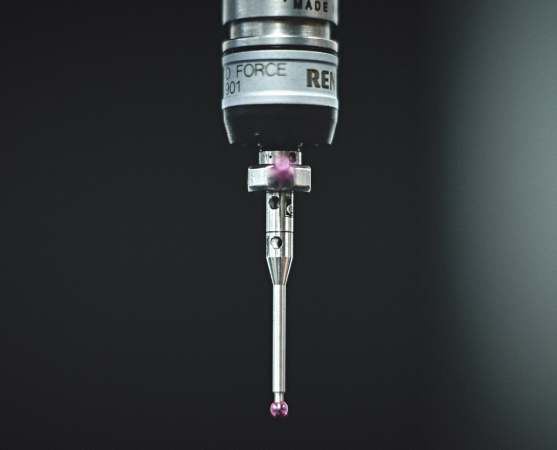 Quality – is one of the pillars of our activity. We strive to maintain stable, high quality products through constant monitoring of processes and procedures in our company.
Parts are manufactured on the latest numerically controlled machines with rigorous inter-operation control. Each production batch undergoes thorough measurements in the Quality Department before being placed in the warehouse. All this thanks to equipping our measuring room with modern, specialized devices for vision and contact inspection:
pneumatic bore gauges for checking pillars and bushes,
Venture optical - contact coordinate measuring machine,
station for measuring curves, profiles and roughness,
instruments for measuring concentricity and runout,
Rockwell, Vickers and Brinell hardness testers,
Mahr roughness gauge.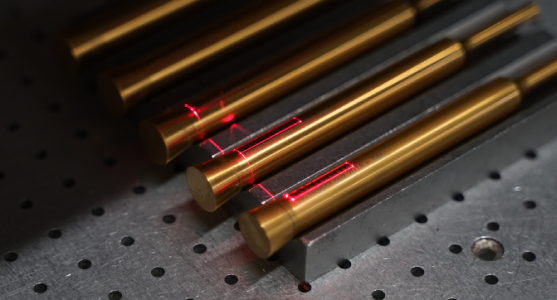 Laser marking of the production lot number has become the standard for most parts, enabling reverse analysis of the entire process. At the customer's request, we provide measurement cards and material certificates.
A significant share of orders are special parts according to customer documentation. The technical department provides assistance in optimizing tool design, material selection, changes in dimensional tolerances, development of heat treatment technology and the use of PVD and DLC coatings.
Certifikate ISO 9001:2015
Confirmation of operating at the highest level and meeting all requirements related to ensuring the quality and safety of products and services is the possession of the ISO 9001 quality management certificate.
On 22 November 2022 r. our company once again obtained the ISO 9001:2015 Quality Menagement System in the field of:
distribution of standard parts for die sets and injection moulds,
design and sales of systems and components for mechanization of transfer presses,
manufacturing of punches, dies and other precision parts for toolmakers.
The certification audit was conducted by the TÜV NORD POLSKA certification body.