Ultra-Brass wire
Ultra-Brass EDM wire is a high-quality electrode manufactured by the Dutch company Novotec, available exclusively through an authorized dealer network. More than 30 years of experience in the production of EDM cutting wires has resulted in the development of fully automated machines for the production of electrodes of the highest quality and stable operating parameters. Production is continuously monitored by Novotec's engineering team.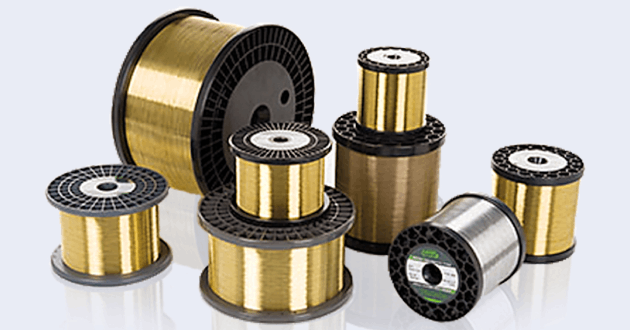 Manufactured from pure copper and zinc.
Reliable during automatic threading
Excellent surface quality
High cutting speed
Stable machining free from electrical shorts
Geometric precision
Paraffin-free
Oxidation protected packaging
DIN spool, european standard

Drawing
Spool type
d1
d2
d3
d4
d5
d6
e1
l1
l2
Material
K125
125
80
16
24
7
3
20
125
100
PS black
K160
160
100
22
34
13
3
32
160
128
PS black
K200
200
125
22
34
13
3
32
200
160
PS black
K335
335
224
36
60
26
5
80
200
160
ABS black
JIS spool, japanese standard

Drawing
Spool type
d1
d2
d3
d5
e1
l1
l2
Material
P5
160
90
20
5
25
114
90
PS grey
P10
200
90
30
12
30
134
110
PS grey
P15
250
110
34
15
34
140
110
ABS black
Parameters and availability of wire

Wire diameter (mm)
Composition
Diameter tolerance (mm)
Tensile strength (N/mm²)
Elongation (%)
Conductivity (%IACS)
0,20; 0,25; 0,30
semi-hard
Cu/Zn=65/35
± 0,001
500 (72500)
> 15%
min. 25
0,15; 0,20; 0,25; 0,30

hard
Cu/Zn=65/35

± 0,001
980 (142000)
< 3%
min. 22
Wear parts
EDM cutting is a very precise and demanding process that Novotec has been engaged in for more than 25 years. All products used in EDM require high quality, so Novotec designs and manufactures most of the wear parts in-house. The products have a unique symbol for identification and cataloging.
The wear parts we supply are 100% comparable to original parts from machine manufacturers. We use identical materials which means that there are no differences in quality, shape and dimensions, as well as in installation and operation. Production of wear parts is supervised by well-trained engineers with access to the latest advanced technologies. Each product undergoes extensive quality control after which it is protected through NOVOTEC's proprietary packaging. Each package is tailored to the product and assures the quality and authenticity of NOVOTEC. We conduct continuous monitoring regarding changes introduced by machine manufacturers, which allows us to quickly modify wear parts.
Ultra-Clean filters
Modern hollowing machines, due to faster processing, produce more waste, as a result of which the filter has to absorb much more impurities. Taking into account these requirements, Novotec has developed the ULTRA-CLEAN filter equipped with polyester mesh as a filtering material, much better than the traditionally used paper. The polyester mesh is characterized by a dense and uniform structure, and allows filtration of less than 1 µm, which is essential for effective processing. It is much thinner than paper and has much higher mechanical stability. The combination of thinner material and a patented assembly technique means that a filter of the same size can neutralize up to 50% more waste.
ULTRA-CLEAN filters have up to 3 times the service life of conventional paper filters, and also have high corrosion resistance thanks to their protected surface. They are unquestionably the best possible choice for modern wire rodding machines, no other filter combines such high quality filtration and low operating costs.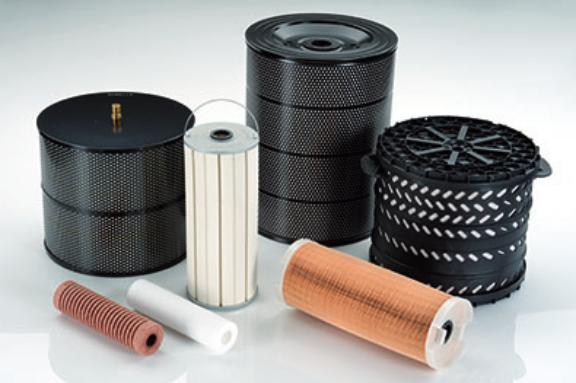 Benefits of using ULTRA-CLEAN filters:
very fine filtration level
increased durability of the resin
less secondary discharge and wire damage
increased durability of valves and other mechanical components
increased reliability of the automatic wire threading system
reduced corrosion of the machine
longer filter life
Deionization
When cutting with a wire electrode, to avoid premature discharges, water is used to act as an electrical insulator. A prerequisite for efficient processing is the accurate determination of the insulator's resistance. At the same time, impurities and chemical changes created during the hollowing process cause a constant increase in the conductivity of the water, so constant deionization is necessary. Any change in resistance is monitored by a sensor, as a result of which the controller activates the water deionizing mechanism.
Deionizing resin
Specially developed for EDM because of its electrical insulation requirements. We stock a high-quality resin for EDM, guaranteeing optimal operation and the shortest process cycle. It is characterized by maximum service life, finding application in all types of machining. It is available in 25-liter plastic bags or in 50-liter plastic drums to ensure complete tightness during storage.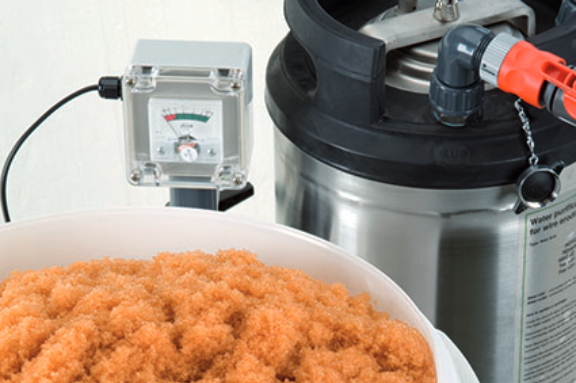 Tubes
Tubes are designed for use on sinker EDM and EDM driling machines. They are available in two versions with a single hole, used for through-holes drilling, and multi-channel (webbed) designed for blind and through-holes drilling. A single-hole tube acts like a pipe drill leaving a core of material inside, which can make flushing difficult. Multi-channel electrodes rotate during the hollowing process, leaving no core, making it possible to drill blind holes, and increasing efficiency when hollowing through holes.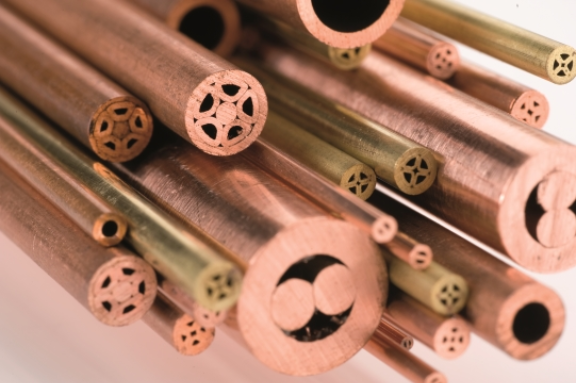 Characteristics:
material: copper, brass, graphite, tungsten carbide
single or multi-channel
used in sinker EDM and EDM driling machines
diameters from 0.10 mm to 20 mm
lengths from 150 mm to 400 mm
Graphite
The two main materials used for EDM are copper and graphite. Initially, only copper was used, but for more than 20 years, it has been known that due to its speed, graphite is more economically viable. The only disadvantage of graphite is the dust that is raised during processing. Graphite is superior to copper in most technical aspects. It is characterized by several times faster processing and, consequently, significantly reduces production costs. Even complex electrodes can be produced faster, easier and without burrs. Large, heavy copper electrodes reduce machine accuracy. The specific gravity of graphite is 80% less than copper! Graphite with a large and medium grain has a higher rate of metal removal, while when a finely finished surface with low roughness is needed, we use graphite with a fine grain.
Advantages of graphite:
no changes due to temperature influence
no warping during electrical discharges
low expansion coefficient (1/6 that of copper)
is completely free of internal stresses
no warping and bending during electrode manufacturing and processing
dimensional stability
minimum section or wall thickness from 0.30 mm
better material removal
high wear resistance
ability to select the optimum grade for the application